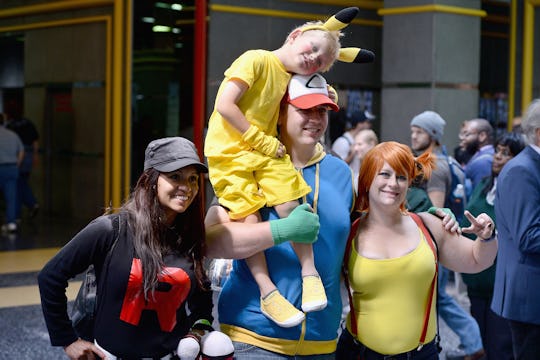 Daniel Boczarski/Getty Images Entertainment/Getty Images
15 Easy Sibling Halloween Costume Ideas To Make With Your Crew
Halloween is the time of year that you can let your inhibitions go and become anything you've dreamed of being, without reservation. For siblings and families, Halloween becomes the time of year you can all dress alike and not be judged one bit. Though some siblings have ambitions of creating costumes that separate themselves from their family members, there are those that have no issue with joining in on the family-inspired spirit. And for that latter group, there are plenty of easy sibling Halloween costume ideas to choose from.
My sister, brother, and I are really big on Halloween. Well really, we're big on any of the holidays, but this one is really special to us. Although my older sister has never really been into dressing up much, my younger brother and I always choose the best sibling related costumes that we could find. Mario and Luigi have always been our favorite sibling picks, but more general costumes like peanut butter and jelly or ketchup and mustard have been in the running, too.
So, whether you're looking for the perfect match in costume form or wanting to spark your children's creativeness, these 15 costume ideas are sure to do the trick this Halloween.