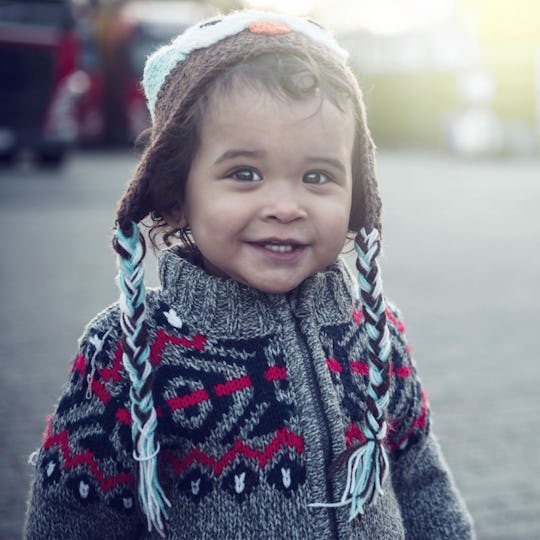 15 Feminist Baby Names For Boys, Because The World Needs More Minajs and Baders
Choosing a name for your new baby is hard. It's important to find a name you like, but many people also want their children to have a story behind their name. A name can shape who a person is and how they see the world. And while it's not uncommon for people to give their daughters feminist names, it's not often that we hear about boys being named for explicitly feminist reasons. But feminism is just as important — if not more important — for boys as it is for girls. Giving your son a feminist name can be a jab at the patriarchy and a small step towards shattering the status quo.
Aside from just being awesome, there are other good reasons to name your son after an out and proud feminist. When he's old enough to know why you chose his name, you can teach him about the person he's named for. It's an accessible way to begin to introduce your son to feminist history and why it's important. He can then carry that knowledge with him to school, where he can impart it on his friends. And hopefully, some of the lessons of his namesake will rub off on him and give him something that he strives to live up to. So if you're looking to shake up the naming game and break the status quo, here are 15 great choices if you're looking for a feminist name for your little boy.