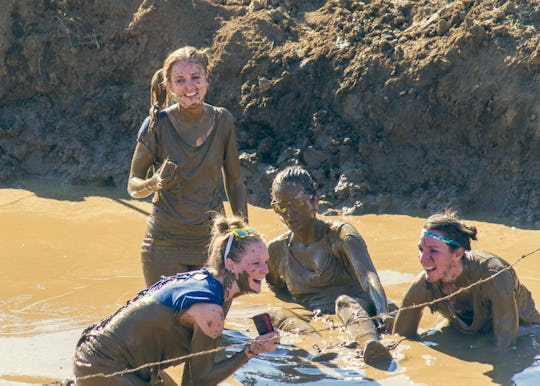 15 Fun Things You Can Do With Your Mom Squad Aside From A Trip To The Playground
You and your Mom Squad have been all over town together. To the library for story time, the Halloween Parade at the school. You have been to the park together so many times, you've carved your initials into the bench where you sit and watch the kids. But it's time to plan an outing that doesn't involve your kids, or listening to a person holding a puppet read a fairy tale. You know the time has come for some 100 percent grown woman fun, and you want to plan something fun to do with your Mom Squad.
So where do you begin? For starters, think of things you all have in common (beside kids) and go from there. Maybe you all like Ryan Gosling and want to swoon over him in his new flick. If you're all into art, take a pottery class or tackle on of those projects you've had pinned for three years. Or maybe you just want to relax over a glass of wine. No matter what you do, spending time with your friends is the top priority, and when you're with your Mom Squad, you always have a good time.
If you eaten all the new restaurants and tried that trendy bar everyone has been talking about, then start to think outside the ordinary options. Send an invitation out to your best girls and surprise them with one of these 15 fun things to do with your Mom Squad.