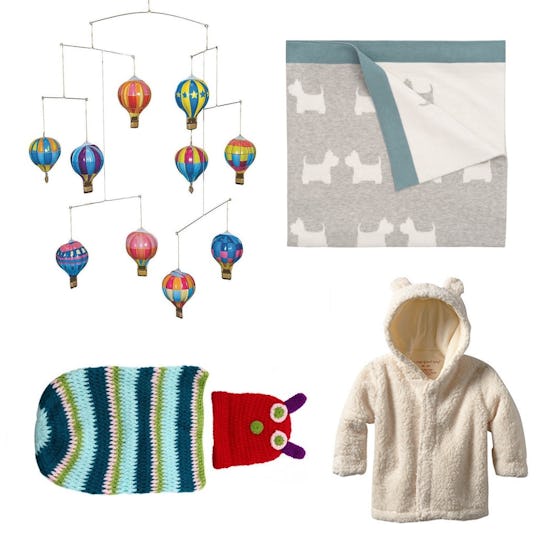 15 Gender-Neutral Baby Clothing & Nursery Decor…
Gender norms are no longer everyone's norm. From gender-neutral baby clothing to gender-neutral nursery decor ideas, parents have so many ways to let their children explore themselves fully. Even if you're simply waiting to be surprised by your baby's sex, gender-neutral baby items are always a safe bet for any upcoming arrival.
Besides forgoing gender stereotypes, there are plenty of reasons why parents chose to buy gender-neutral baby clothes. Maybe they'd like to recycle them for future kids or they don't yet know the sex of their newborn. Whatever the case may be, unisex baby clothes can be a great alternative to your run-of-the mill pink and blue merchandise on the shelves.
Personally, as someone who has yet to have kids, I feel like a gender neutral gift is far more unique than anything in traditional sex colors. It requires you to be a little more creative when shopping, and instead of color, you can focus on other factors like animal preference, pattern, and comfort. Whether you're the one who's expecting or are shopping for a friend, these picks for unisex clothes and nursery decor are just as adorable as anything you'll see in pink and blue.