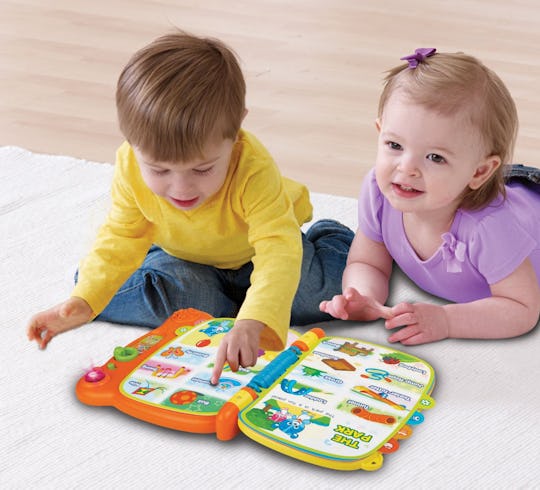 15 Genius Inventions For Toddlers That Help Them…
It's never too early to teach kids the very basics of adulting. In fact, parents can get a jumpstart on the process with a few inventions that help toddlers learn to be more self-sufficient. There's a helpful product for every stressful encounter, from instilling important hygiene habits to building a daily routine for your little one.
Perhaps you have a kid who's become frustrated while using the potty, or maybe they're insisting on using a grown-up cup too heavy for their little hands. Small annoyances like not being able to reach the faucet or secure a button can stall self sufficiency for your kid, but the struggle gets easier with the right toys and tools.
There are tons of ways to help your child learn to be more independent, and these genius inventions are here to help. Your kid will master the littlest milestones like brushing teeth, learning when to wake up, and self-feeding with these awesome gadgets and toys.
Seeing that big smile on your kiddo's face when they successfully fasten their jeans for the first time will be a high-five for both of you. One small step for baby, one giant leap for parents everywhere. If you're hoping to grow your child's independence, these products will be super helpful.