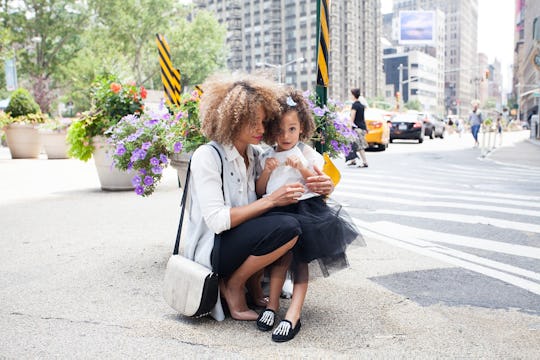 15 Hacks To Get Your Kids Ready Faster In The Morning So You Don't Miss The Bus Again
Show of hands: how many parents would be super stoked if I could wave a magic wand and your kids would instantly be ready int he morning? Since this is the internet, I'll just assume that all of you raised your hands. Sadly, fairy godmothers and magic wands are relegated to the world of fantasy. But that doesn't mean that plenty of moms don't still want to know how to get kids ready faster in the morning.
Whether you're dashing out the door to make it to work on time, trying to get your kids to catch the bus, or both, parents everywhere can agree that an efficient morning routine is extremely necessary. But what about the occasions when your routine falls by the wayside?
It can be as simple as not getting a good night's sleep the evening before, a child being sick, or realizing you're out of clean underwear — any little thing can completely throw you off your game in the morning and cause you to fall behind. Luckily, there are some hacks you can employ on even your most chaotic days that will help restore a little order to things. So if you're looking for tips to get ready faster in the morning, look no further.