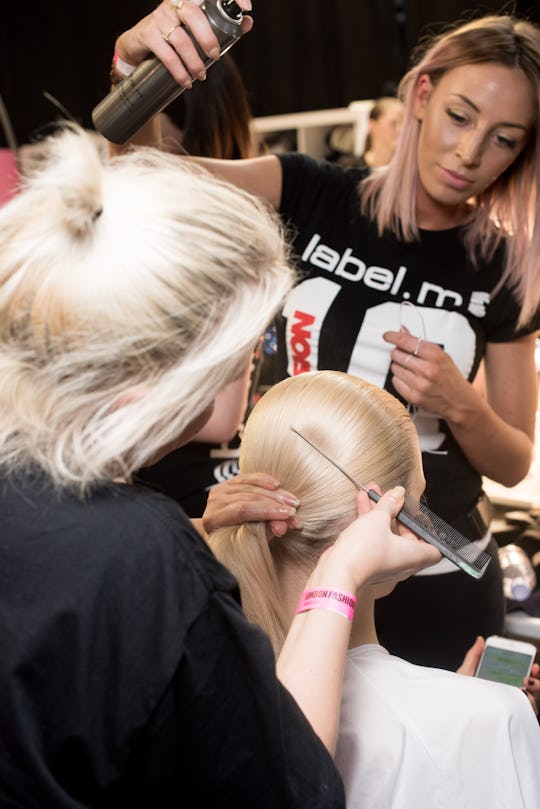 Nicky J Sims/Getty Images Entertainment/Getty Images
15 Hair Care Mistakes You Hope To Never Make Again
A few years ago, I decided to attempt to go natural in an effort to help my hair be a little healthier. Unfortunately though, that didn't last more than a year before I relaxed my hair and went back to what I knew. Shortly after, I cut my hair down to a length that barely touched my shoulders. Although I've enjoyed trying different things out with my hair over time, there are so many hair care mistakes that I encountered on the way, and can only hope to never make again.
I'm not hair stylist by any means, and am as simple as it comes when it's time to style my locks. A top ponytail or bun, and I'm good to go. But it turns out those looks can be detrimental to your hair. And there is so much more damage you could be doing. From properly taking care of your hair after coloring to ensuring the right amount of moisture being locked in, some people can be completely clueless when it came to maintaining healthy hair. If you haven't gone to cosmetology school, some things that are "common" knowledge can seem to be not so common when you start researching.
But better late than never, right? Check out these 15 common hair care mistakes that you should avoid in the future.