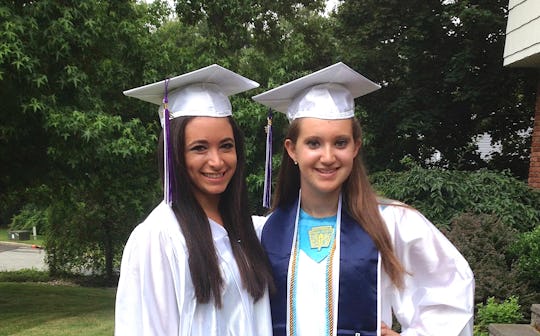 Courtesy of Shari Maurer
15 Graduation Gifts That High School Seniors Will Actually Be Grateful For
It's graduation season which means your upcoming weeks may be filled with ceremonies and parties. These celebrated grads might be your own child, a close relative, or even your boss's kid — either way, it feels good to show up with a fabulous gift. These kids are just starting out in their adult life. And whether, come fall, they'll be living at home or heading off to college, there are tons of things they could use. These gifts for the high school graduate will surely be put to use this summer, fall and beyond.
If the grad is going to college, they'll love anything that has the college name, logo, or mascot on it. You can find throw pillows, phone cases, travel mugs, and pompom hats blazoned with the school's colors. The college bookstore probably has a website where you can get something shipped in time for the party. Not sure what to get them? Try a gift certificate to the actual bookstore (because books are really expensive and it's always nice to get one more t-shirt) or a restaurant in their college town.
As crass as it sounds, you can't go wrong with cold hard cash. But if you want to be able to wrap something up and tie it with a big bow, here are plenty of ideas that are guaranteed to please.