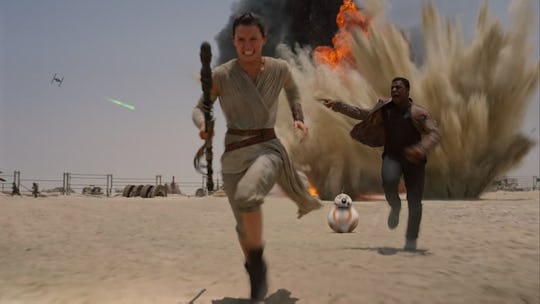 LucasFilm
15 Hilarious 'Star Wars' Instagram Captions To Celebrate May 4th
May the 4th be with you! That's right, today is May the 4th, and you know what that means: Star Wars day. OK, so maybe it's not a full-on official holiday, but for the zillions of fans out there, it might as well be Christmas. Why? Because May the 4th is an excuse to binge-watch your favorite flicks in the series, wear your vintage Return of the Jedi t-shirt to work and/or the library, and, most importantly of all, post tons of Star Wars stuff on social media. To that end, what are some hilarious Star Wars Instagram captions to celebrate May 4th?
The Star Wars movies aren't technically comedies, of course, but they still have some pretty funny moments and snappy dialogue. Much of the liveliest banter is between Princess Leia and Han Solo (who also happens to be the film franchise's resident king of one-liners). But there are plenty of other characters who provide the occasional comedic relief — and it's a good thing, too. All that fighting to save the universe can get pretty stressful, TBH.
Whether you're borrowing a line to serve as commentary on pics from your own life or you're just looking to pay homage to one of the most successful series in the history of cinema, you'll find something on your list that's perfect to post today.