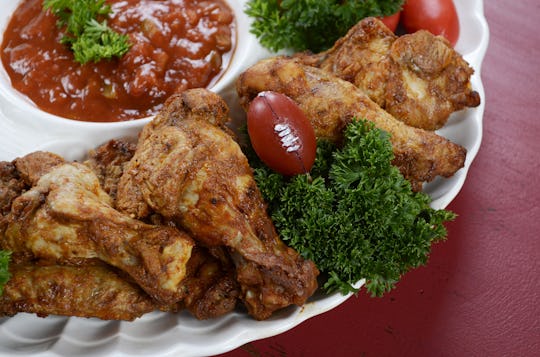 Milleflore Images/Shutterstock
Kids Will *Definitely* Eat These 15 Crock-Pot Recipes At Your Super Bowl Party
Super Bowl Sunday to me is the perfect kind of day for just vegging out. It's not a holiday, but it has a pretty similar vibe — many of us get together with our closest friends and family members to hang out, have fun, and stuff our faces. That makes it an ideal day to bust out your Crock-Pot too, because you don't want to be stuck figuring out what to feed your little ones when everyone else is securing their spot in front of the TV. Thankfully, there are tons of kid-friendly slow cooker recipes to make for the Super Bowl that will get you out of the kitchen and back in the action.
Every time I go looking for slow cooker recipes, it blows my mind all over again just how much you can make in this one device. And since using a Crock-Pot basically involves just dumping all your ingredients in and walking away for a bit, lots of recipes are easy enough to let kids help out with (under proper supervision, of course). Planning a delicious dinner and tricking your children into making it themselves? That'd make you the real MVP.
These 15 recipes are easy as they are delicious, and sure to be a hit with kids of all ages.