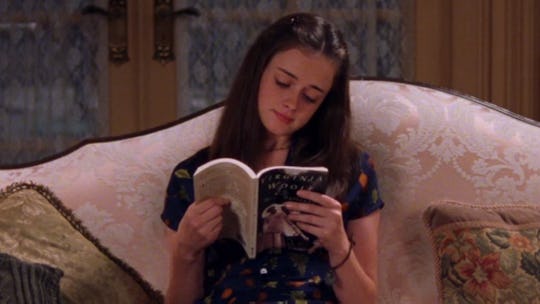 Warner Bros.
15 Literary Baby Names Your Child Won't Hate You For When Their Reading Lists Come In
When it comes to baby names, book worms have a long list of inspiration to pull form. But that long list can be overwhelming to a mom-to-be that already has a lot on her mind. Not to mention some of those names can be overdone or just a little too out there. Luckily, there are a number of literary baby names your child won't hate as they make their way through the Barnes and Noble shelves.
Books always have, and always will, prove to be a great source of inspiration for names. For starters, the names from your favorite reads already have some amazing meanings. Oftentimes, however, the author can create a whole new meaning based on the story they tell and the traits this give to the character. It's kind of incredible when you think about it.
Then there's the added benefit that being named after a classic character will — hopefully — instill a lifetime love of reading in your child. Don't get wrong. I love the idea of my further child being a cinephile and TV aficionado like myself, but I'd me more happy if he or she put up a fight when I tell them it's time to leave the library.
Whether you're a book worm or just need some inspiration, these 15 literary names will be loved by your child for many years to come.