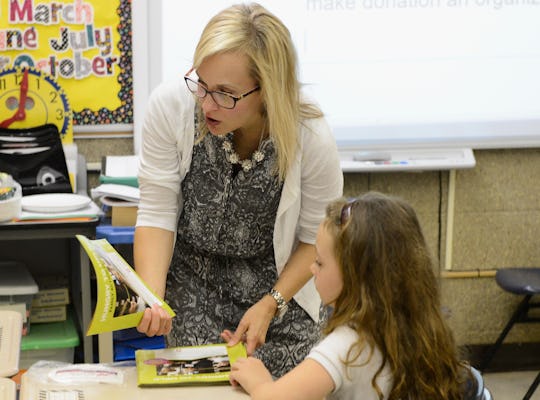 Duane Prokop/Getty Images Entertainment/Getty Images
15 Really Thoughtful (& Practical) Gifts For Teachers
With just a couple weeks until Christmas, it's time to make sure you have gifts for all the special people in your life, including your kid's amazing, hard-working teacher. But, it can be hard to find a worthy gift for such a worthy person. So, if you're looking for meaningful gifts for teachers, you'll find some inspiration here. If you give a thoughtful gift, chances are, your kid won't be the only one getting good marks from their teacher this year!
But before jumping right to gift ideas for the teacher's personal use, let's first talk about a gift idea for the entire classroom — which may just be the best gift you could give the teacher. That's because a whopping "94 percent of teachers pay for classroom supplies, spending an average of $479 a year," according to The Chicago Tribune, reporting on data from the National Center for Education Statistics. What's more, elementary school teachers spend an average of $526, according to the same report.
When I read that figure, I did a double take. That's why this Christmas, I'll be giving the gift of construction paper and crayons to my daughter's wonderful teachers, so they can spend their own money on things they want and need just for themselves.
Below you'll find 15 more considerate teacher gift ideas that really show you value and appreciate the work they're doing.