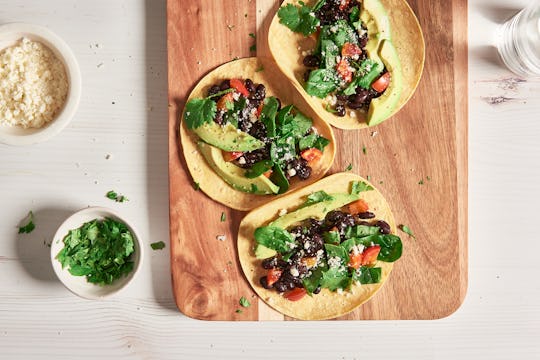 Sheena Bates/Photodisc/Getty Images
These 15 Meatless Meals Are Guaranteed To Be Cool With Any Carnivore
Whether you're considering a vegetarian lifestyle or you simply can't find any meat at your local grocery store, if you have meat eaters in the house, a meal without their favorite main ingredient will be a hard sell. But don't give up: There are so many great meatless meals for meat eaters that are both delicious and filling. You may not convert them to total vegetarianism, but you can at least keep the peace until the grocery store is stocked up again.
It's not uncommon to automatically associate "meatless" with "meat-replacements" like tofu, which can be a real turn-off for a meat and potatoes kind of person. This is fair, because it's like trying to tell a regular pasta eater that zoodles are the same thing. (They are most definitely not the same thing and you need to go into the meal understanding that or you'll be sorely disappointed.) So, instead of trying to replicate the meat portion of a meal, get rid of it altogether by serving a dish full of the same nutrients meat provides, which, according to the U.S. Department of Agriculture, include protein, iron, and zinc.
Meals featuring eggs, whole grains, beans, nuts, and peas will leave a meat eater feeling full and satisfied, even without their usual serving of chicken, beef, or pork. Here are a few great recipes to get you started. Who knows? You might even end up finding a new family favorite.