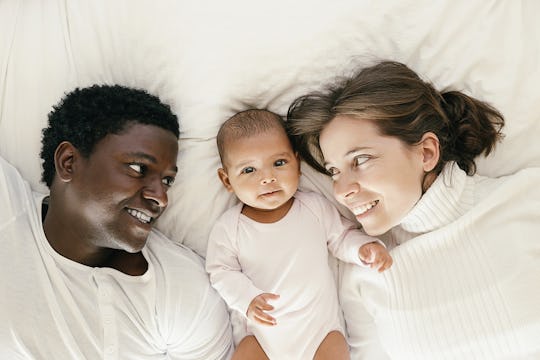 santypan/Fotolia
15 Names From Your Childhood You Should Definitely Consider For Your Own Baby
When choosing the perfect name for your baby, you may look to books, songs, or family members for inspiration. After all, it is an important decision — one that will follow your kid through school, inspire nicknames, and even make or break their chances in the job market. But if you feel like you've tried everything and are still stumped, why not look back at your own childhood? Considering that you grew up in a time of great television and music, there are names from your childhood that you should definitely consider for your own baby.
It might have been the name of a character from one of your favorite shows, or your junior high frenemy who was the subject of countless late night journal entries, but reaching back to your childhood for your new baby's name can be both a touching tribute and extremely therapeutic at the same time.
Taken from the Social Security Administration's list of top 200 baby names from the '90s, the names on this list were the most popular during that beloved decade, and will undoubtedly bring back a lot of memories (both good and bad) from your childhood. So take a trip down memory lane with this list, and when you finally meet your new baby, you won't be able to think about anything but flannel shirts and crop tops.