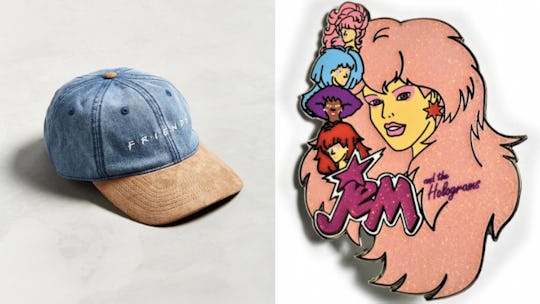 Urban Outfitters, Always Fits
Your Girlfriends Are Going To *Flip* For These 15 Nostalgic Gifts For V-Day
Valentine's Day is right around the corner which means you're probably doing some online shopping right about now — and that might include gifts for the most fabulous females in your life. They've seen you through it all, from heart break to heart melts. If you want to especially honor the women who've always had your back and been by your side, then these nostalgic Valentine's Day gifts for your squad are the perfect way to say, "Thanks for being my soul sister."
Whether you're in a relationship or not, sometimes you end up celebrating Valentine's Day with your girlfriends, your sisters, and your ride-or-dies. And is there anything more fun than drinking some champagne, eating pizza, and laughing over old memories and "Remember when's"? You know you've got yourself a true friend if, like you, she knows the lyrics to the Fresh Prince of Bel Air theme song by heart, and who is a card-carrying member of the Justin Timberlake fan club (circa his corkscrew bleached blond hair days, of course).
This Valentine's Day gift roundup is all about going back into the vault of the '90s and finding those special gifts that were everything to you and your friends when you were younger. Because some things never get old.