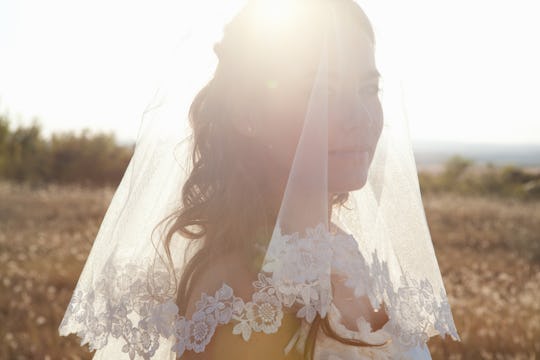 Image Source Trading Ltd/ Shutterstock
15 Old-Fashioned Wedding Traditions To Bring Back
Something old, something new, something borrowed, and something blue. Although there are some wedding traditions that most brides follow on the day that they tie the knot, many brides as of late choose to have more modern nontraditional weddings and receptions. But going in with the new doesn't mean you have to go out with the old, as there are some old-fashioned wedding traditions that we should bring back.
It's no surprise that traditions have changed over time, and starting new traditions can begin as early as the time of engagement. According to a 2015 Best Buy Wedding Survey conducted by Wakefield Research of 1,000 brides and 1,000 grooms, 23 percent of couples had public formal proposals. The study's findings further noted that 69 percent of brides said that grooms played a big role in planning their wedding, compared to 49 percent of couples married 20 years ago. But there something to be said about a few of the classic wedding elements, no?
There are simple ways to mix-in new elements on your big day with wedding traditions that older generations in your family followed and loved. Adding these tasteful old-fashioned wedding traditions will also be a little perk to keep your mom and grandma extra happy, remember, the day is special for them too.