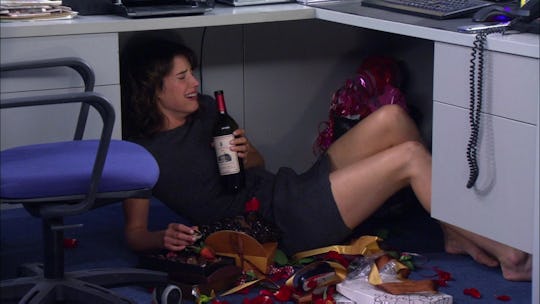 15 Pathetic Stages Of Shopping Cyber Monday While Trying To Look Like You're Working
Thanksgiving is behind us, we survived Black Friday and we're (reluctantly and probably five awesome, delicious pounds heavier) back at work, which means one thing and one thing only: Cyber Monday is here to ruin all the productive things. The struggle bus is slow enough (what with the lingering trytophan and sudden influx of Holiday cheer) without the pings of tempting Cyber Monday deals attacking our inboxes with reckless abandon and pure vindictiveness. My heart says "buy all the things!" and my bank account says "you're so poor it hurts!"
The holiday season is notorious for its emotionally taxing if not completely sadistic situations, but not much is said about the evil that is Cyber Monday (and by "evil," I mean "the worst thing to happen to my wallet in the best way imaginable"). Honestly, how are we expected to be our best work selves when there are sales to be had and a bunch of (completely necessary, right? I mean, I need this. I so needs this.) stuff to be bought?
So if you're like me and the struggle is more than real today, know that you're not alone. And if you're like me and simple brain function seems impossible today, here are 15 stages that perfectly sum up your "workday," because after a few days off and a bunch of carbs, will power is just hard to come by.