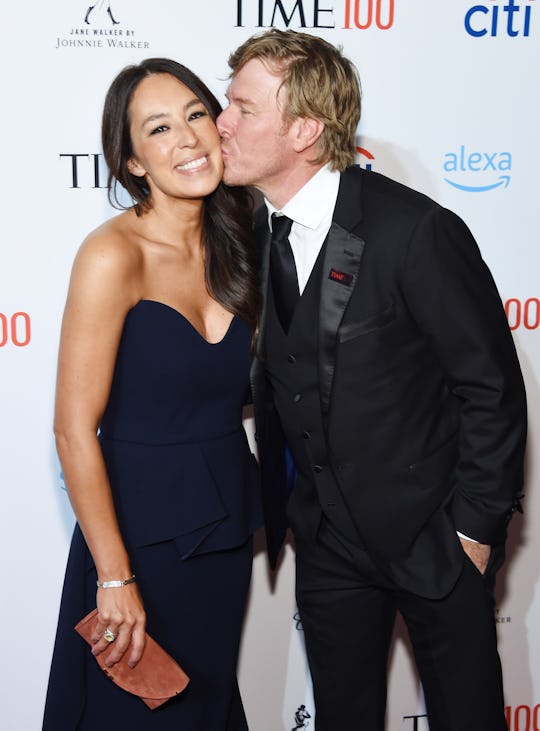 Larry Busacca/Getty Images Entertainment/Getty Images
Just 15 Truly Adorable Photos Of Crew Gaines That Will Make You Say "OMG, Aww!"
It wasn't too long ago that Chip and Joanna Gaines celebrated a big day for their youngest son — Crew Gaines turned 1 year old on June 24, and his proud mama celebrated the special day with some sweet throwback snaps and new photos on her Instagram account. But that's hardly the only time the Fixer Upper couple has taken to social media to gush about their baby boy. In fact, here are 15 truly adorable photos of Crew Gaines that show just how surrounded by love this youngster is.
When Crew was born in June 2018, the mom of five shared photos on her Instagram that made hearts melt around the world. One photo showed the other four Gaines children glued to the door of the birthing suite, listening intently for whatever sound might indicate their little brother had joined them. More sweet moments followed, with one snap showing newborn Crew with his mama and photos of the two of the older kids holding their new baby brother.
Crew came into the world surrounded by love, and not just with his family. In fact, according to House Beautiful, when the youngest Gaines member made his debut at work, Chip and Joanna had a signup sheet to hold him because their employees were all so eager.
So without further adieu, here are just a few of Crew's sweetest moments that show how truly loved this boy is.