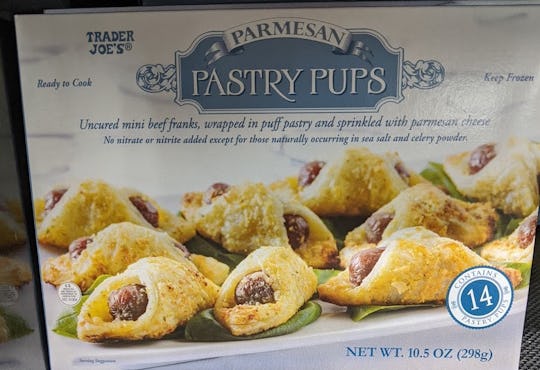 Ashley Ziegler
The 15 Best Pre-Made Holiday Appetizers At Trader Joe's RN *Drool*
Between parties, work events, and your own family's holiday traditions, there is a lot of cooking to be done. If you're tired of spending most of your time in the kitchen instead of celebrating, it may be time to consider some pre-made holiday appetizers from Trader Joe's. There's no shame in getting a little help with food during the season of lights, and TJ's has everything from fresh meat and cheeses to frozen bite-size treats that even little kids will dig into.
The best things about pre-made appetizers are that you know they will be delicious, and you barely have to do anything to get them from their package to the buffet table. If you know your way around an oven and a timer, you have all the skills necessary for even the hardest-to-make apps.
So before you head out in search of some starters for your next holiday event, know that Trader Joe's has no shortage of options. Yes, the store and parking lot are often crowded, but isn't a little extra time shopping worth a lot less time in the kitchen? Here are 15 of Trader Joe's delicious (and super easy) appetizers that are sure to be a hit this holiday season.