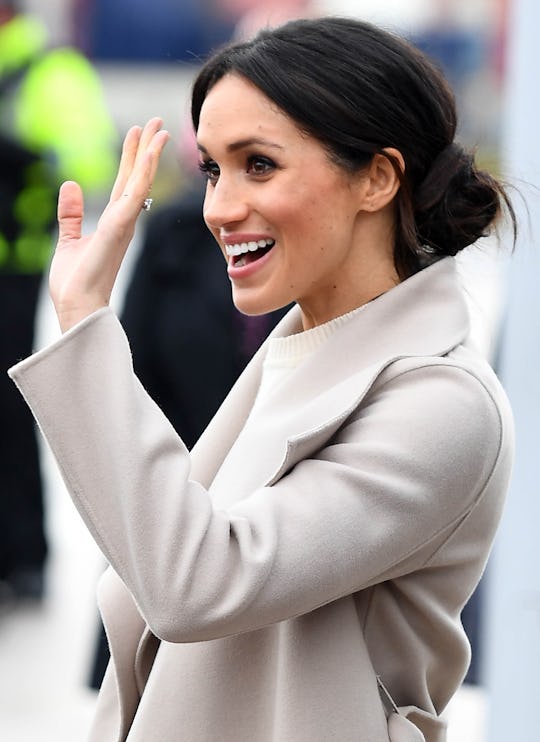 Pool/Getty Images Entertainment/Getty Images
15 Foods And Drinks To Serve At Your Royal Wedding Watch Party This Weekend
The big royal wedding day is almost here and while Meghan Markle and Prince Harry are taking care of the details of their wedding on their end, it's time to make plans for your own royal wedding watch party. With any good party, it's all about the food, and just as important are the drinks, so get ready to prep your menu. There are so many different food and drinks to serve at your royal wedding watch party that will be perfectly on-theme.
Since the wedding coverage starts at 4 a.m. on the east coast of the United States and 1 a.m. on the west, you may be better off serving breakfast and brunch foods. The nice thing about that is that they are generally easy to make and much of it can be cooked ahead of time and served buffet-style. That way you can enjoy your guests and focus on the viewing. And what would a wedding celebration be without cocktails? There are so many different ways you can go on that, from champagne-based cocktails to fruity hard-smoothies. Of course you could also omit the alcohol from any of these suggestions.
It's probably too late to order custom-made Harry & Meghan M&Ms but you can find some nice British Cadbury chocolates or some Nestle Aero bars to munch on for dessert.
However you decide to celebrate, raise a glass and toast the new royal couple. With Prince William already married and his kids so young, this may be the last royal wedding for a while.