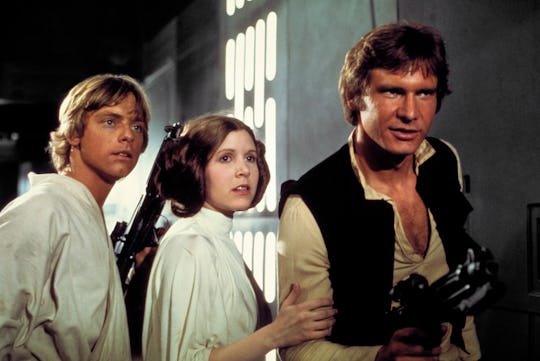 Star Wars/20th Century Fox
15 'Star Wars' Quotes For Every Parenting Situation
If you're not a Star Wars fan, then fair warning that there will be plenty of potential spoilers ahead. (Also, why are you not a fan of Star Wars?) The film franchise has not only spanned four decades, but it's woven itself into the pop culture fabric of our society. From hardcore enthusiasts who cosplay as their favorite characters to kids who are seeing these films for the first time, there's something in them for everyone. In fact, there are actually quite a few Star Wars quotes for every parenting situation.
Pretty much everyone knows the major quotes, such as master Yoda's guidance, "Do or do not there is no try," or Han Solo's baller response to Leia's confession of love, "I know." But you might not have realized, that between the layers of science fiction and action, there is a hefty amount of wisdom when it comes to navigating the hectic ups and downs of parenting.
So whether you see yourself as more of a casual viewer of the fantasy film franchise or you already have your family's Halloween costumes picked out (Han, Leia, and baby Kylo Ren, anyone?), you can appreciate these Star Wars quotes that work in every parenting situation.