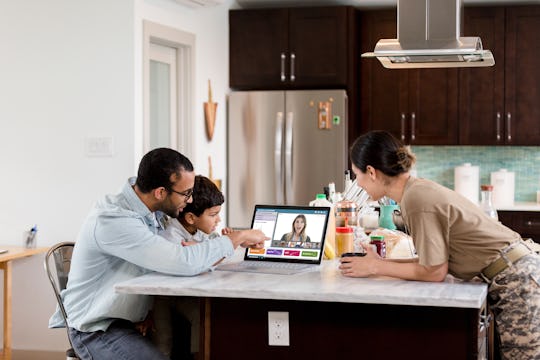 SDI Productions/E+/Getty Images
15 Instagram Captions For Teacher Appreciation Week That Show You Care
It's never been a secret that teachers have really hard jobs, but now that just about everyone is homeschooling, it's even more obvious. By now, you're probably at the point where you want to skywrite your love for your child's teacher, but some sweet Instagram captions for Teacher Appreciation Week will suffice. There's no need for a grand gesture, just a little recognition.
Over the course of your child's education, they will be taught by teachers with a variety of teaching styles, strengths and weaknesses, and personalities. Some might (will) clash with you or your kid, others will be your child's absolute favorite, and there will be handful that you adore. No matter what, every teacher has something great that makes them stand out. If nothing else, they spend their career educating classrooms of 20+ kids who are full of energy or attitude, or both.
Teacher Appreciation Week is about so much more than gifts, cards, and flowers. It's about students and parents taking the time to acknowledge how hard teachers work and how much they do both in and outside of the classroom. Not to mention, it boosts morale and there has never been a school year when teachers have needed their spirits lifted more than during a pandemic. So, in an effort to comply with social distancing, consider thanking them on Instagram with one of these sweet captions of gratitude.