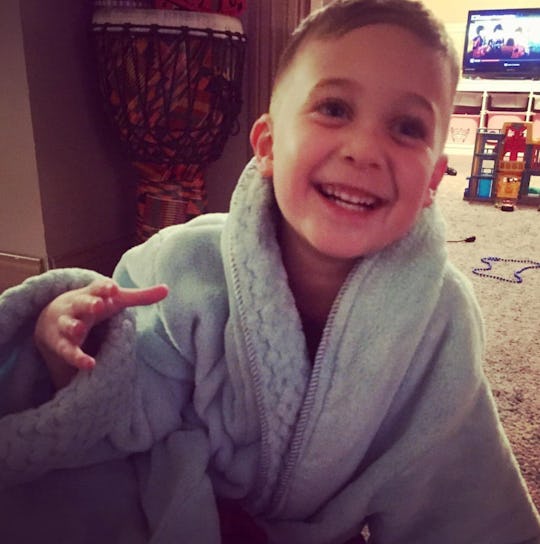 Courtesy of Candace Ganger
15 Things I'd Rather Do Than Let My Toddler "Help" Me 
My toddler likes to "help." His version of "helping" usually entails mess-making, time-wasting, and creating an overall stress-inducing environment I am tasked with navigating. He's pretty darn cute, though, so it's hard to turn down an offer when I'm so obviously overwhelmed. Still, there are a whole bunch of things I'd rather do than let my toddler "help" me with anything. Because, you know, toddlers. Now, I'm rarely if ever quick to tell my son "no," because his offers to "help" are literally the best. I just don't want the particular kind of assistance he is currently able to provide. It's seriously no offense, I've just been through it with his older sister and know how these things turn out (not awesome).
In the beginning years, I was ecstatic for my son to want to "help" with damn near anything. It was adorable to watch him try, and I felt like I was "winning" as a mom for teaching him how to do all the things he'll need to do on his own later in life. As time passes, though, I see his toddlerhood negates any and all progress I've made. Whether it's "help" with dinner, daily chores, feeding our cats, laundry, or even wiping the countertops, if he "helps" I better just consider myself having to do that thing twice. I mean, who has time for that?!
I love my toddler, and some days I might be able to sacrifice the time to let him give me a hand, but here are some things I'd much rather do than let him "help." Time is fleeting, and his sister is old enough to "help" without causing as much stress. So, how about I let him do the toddler thing and we'll take care of the rest for now? Please?