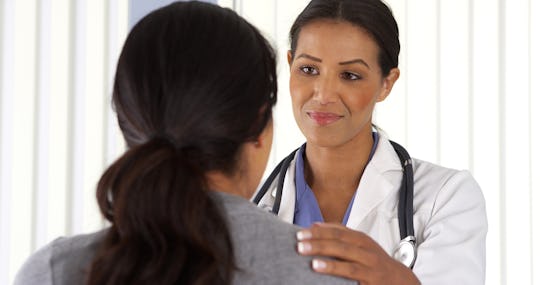 rocketclips/Fotolia
15 Things You Should Never Feel Ashamed To Tell Your Gynecologist
No one feels comfortable with their feet in the stirrups. But as uncomfortable as that (temporary) feeling is, you can tolerate it. Moreover, when you're at the gynecologist's office, know that this isn't a time for secrets. In fact, the things you should never feel ashamed to tell your gynecologist can potentially keep you healthy, happy, and at ease with your body, which is what a good physician wants for you.
A lot of women put physicians on a pedestal, which is deserved because, you know, doctors save lives. But not only should you remember that doctors are human and not expecting you to be perfect, you should remember that whatever you say has probably been said in your gyno's office already. In other words, doctors hear it all. Keeping secrets about your sexual health can be potentially harmful to your physical health. And keeping secrets about your sexual health out of a place of shame is hazardous to your mental health. Dr. Lissa Rankin, a gynecologist in Mill Valley, California told CNN that people "want their [doctor's] approval," and keep secrets because they're "afraid to tell them something that might disappoint them."
But remember, your doctor took the Hippocratic Oath to help you while preserving your privacy. Oaths are, like totally serious promises, so just disclose the information, even if doing so makes you more uncomfortable than those stirrups. Any of the following concerns need to be addressed with your gyno, no matter how embarrassed you might feel.