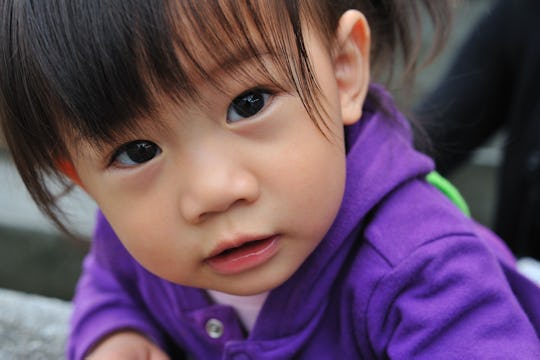 15 Things Your Kids Will Definitely Judge You For One Day
My sweet little children. They still think I hung the moon. They laugh at my jokes, compliment my outfits, and want to hold my hand when we cross the street. But all their rose colored visions have an expiration date. My adoring little boys will soon realize their mother is not covered in sparkly fairy dust and is, in fact, a regular ole human. My flaws will become more obvious and they will start to see just as many reasons to judge me as they do to love me.
I can imagine them banging the figurative gavel as they list off all the ways I've embarrassed them and tricked them. I hope they remember that I never claimed to be perfect. Sure, I told them I have eyes in the back of my head, and made them think I had the answer to every question when I was really just Googling (or, in some cases bull sh*tting.) But never once did I claim to have everything figured out or make all the right decisions. I mess up too, it just took them some time to figure me out.
If I was a betting woman, I would say that my children are going to have a list a mile long of things they are going to judge me for. Off the top of my head, I can already think of 15.