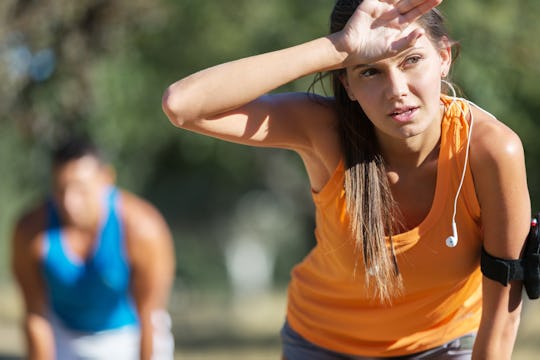 BillionPhotos.com/Fotolia
15 Warm Weather Exercises That Will Work You Out Without Hurting You
Working out in the summer heat may not be you're idea of a good time, but there are some advantages to breaking a sweat in warmest months of the year. But exercising through high temperature requires taking some special precautions. It also means finding warm weather exercises that will work you out without hurting you. In fact, handling an outdoor summer workout with care, could amp up your overall results. As Men's Fitness magazine reported, researchers at the University of Oregon found that those who can endure the heat during exercise showed an increase in their performance and fitness levels.
This doesn't mean everyone should start going for a three mile run in the noon day heat. Hot temperature exercise should be approached with preparedness, and if you follow a few simple rules, you should be able to enjoy the exercises you love, even when it's a scorcher. According to Shape magazine, one of the best ways to cool your body is to stay hydrated by drinking enough water all day long, not just during your workout. Keep your body cool by wearing wicking clothes and slowing down your pace.
It may take some time to build up and acclimate to warm weather workouts, but starting with these 15 exercise ideas will get you motivated and ready to tackle your summer fitness.