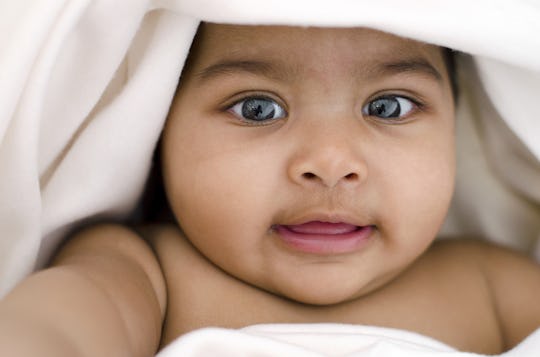 szefei/Shutterstock
16 Sweet Baby Names For Sunday Babies, That Are Simply Sensational
Naming a baby is a huge responsibility, and given the nearly endless number of options out there, it's also just plain hard sometimes. You can draw ideas from so many places when you're picking a name: your family tree for a relative to honor, baby name books to find something that has the perfect ring to it, or even the day your baby is born. If you're taking the days-of-the-week route, there are tons of cool names for babies born on Sunday that are perfectly fitting for a little one who's born as the weekend is winding down.
Sunday is literally "the sun's day", according to Time and Date, and the astrology website Astrospeak noted that Sunday babies are ruled by the sun. That means any names related to the sun and light will make sense. It's also considered "the Lord's Day" in Christian religious tradition, so some names with religious connotations are also fitting.
A baby name inspired by a day of the week doesn't have to be funky or "out there" — unless you want it to be of course. Some of these names are fairly common, while others you may not have heard of before.
Here are 16 superb names for babies born on Sunday.