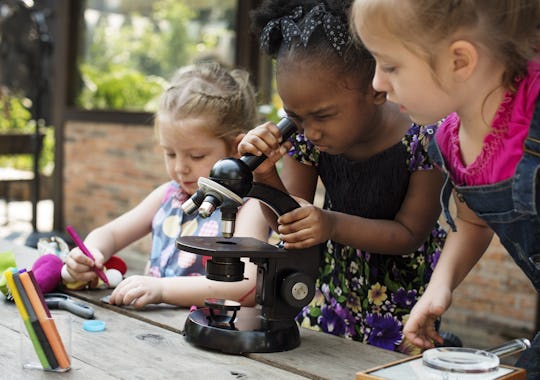 Shutterstock
16 Best STEM Toys That Make Learning Science, Tech…
If you've hit the toy store aisles recently, you have seen sections specifically for the best STEM toys for kids. But, what is STEM, otherwise known as Science, Technology, Engineering, and Math? And why should you care? According to the U.S. Department of Education, STEM is a curriculum developed by the Obama administration to encourage kids to explore the math and science fields.
With STEM programs appearing in all schools, it's important for kids to develop these skills young. And in all honesty, math and science programs don't always have a reputation for bing the most riveting. That's why manufacturers are developing educational toys for kids to promote STEM learning through something fun.
It won't be hard to get a toddler interested in math with these toys. After all, they're naturally curious about the world around them. With these STEM toys, kids will learn skills beyond problem-solving, logic, and other skills to help them excel. They'll also learn how to conduct experiments, program a robot, basic math, and more to expand their inquisitive minds. And with this roundup featuring toys from wide range of price points, every kid will have the opportunity to excel. You'll never know who will become the one to cure all disease or save the world from global warming. These STEM toys for toddlers will inspire them to keep learning.