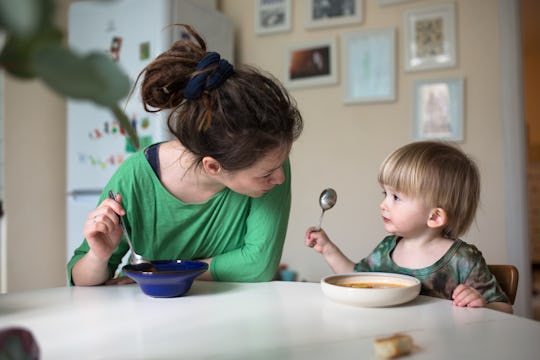 Shutterstock
16 Easy Soup Recipes Ready Within 30 Mins, Because Time Is Of The Essence
For a comforting, homemade meal that doesn't take forever to make, consider whipping up a quick soup. These easy soups to make in 30 minutes or less will have dinner on the table pronto, without sacrificing any taste. Just throw in a side salad or some crusty bread and you have a full meal right away.
Best of all, there's a quick-cooking soup recipe that will fit every taste. There's plenty of vegan recipes that use plant-powered protein from ingredients such as chickpeas. Others call for chicken or interesting spice mixes. You can even mix it up with a ramen dish or some (faux) phở, as well as soups that borrow flavors from tortillas or even BBQ. Really, whether you're in the mood for a simple potato soup or something more exotic, there's so much soup you can make in a half hour or less.
Whether you're cooking up a quick weeknight meal, or you need a simple dish that will impress dinner guests, these fast and easy soup recipes are perfection. Although some soups and stew require hours of simmering and waiting, these dishes can be served up in no time at all. The next time you're wracking your brain for some new dinner ideas, just think soup.