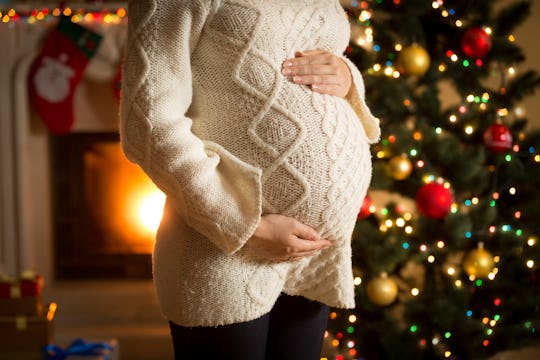 kryzhov/Shutterstock
16 Holiday Gifts Under $50 For Pregnant Woman, That She'll 100% Use
It's happening! One of your besties has just announced she's expecting, and you're over the moon. Before you rush out and buy her a dozen newborn onesies – which, I know, is an adorable temptation that's hard to resist – consider some other creative and thoughtful gifts that she'll find useful over the next nine months. There will be plenty of time to spoil the baby later, but now is the perfect time to spoil mom with these 15 gifts for pregnant women under $50. Despite how exciting this new chapter is, her impending nausea, discomfort, and general aches and pains mean any spoiling will be greatly appreciated.
When it comes to gifting expectant mamas, I'm all about giving them a nice mix of fun and practical. The sentimental and cutesy stuff is necessary because hey, we're celebrating something exciting over here! On the other hand, pregnancy brings with it so many unique needs, and your beloved preggo will be internally thanking you as she reaches for her gifted compression socks or moisturizing belly butter. While you should obviously consider what she wants, it's also wise to consider what she'll also truly, inevitably need.
While you might not be able to help your pregnant pal with her morning sickness or back pain, you can at least bring a smile to her face with one of these thoughtful gifts.