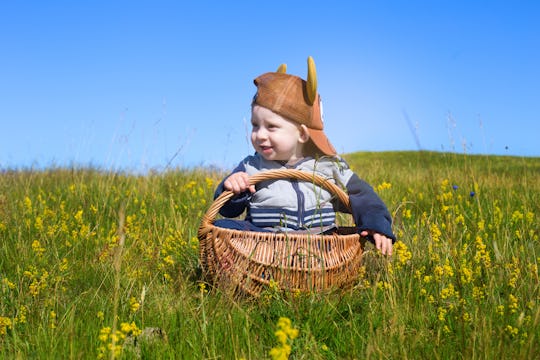 Shutterstock
These 16 Scandinavian Baby Names Couldn't Be Any Cooler If They Tried
When I think of Scandinavia, modern furniture and design, biking and a certain princess singing "Let it Go" come to mind... and of course, IKEA. The region, which encompasses Sweden, Denmark and Norway, is also home to people with cool names like Hendrik and Thor. Looking for a fresh-sounding, popular Scandinavian baby name that will have you dreaming of Expedit bookcases and Beddinge sofa beds as you stare at your new little one? You've come to the right place.
Scandinavia ranks high in the United Nations' World Happiness report every year, thanks to a positive community spirit, a love of the outdoors, a focus on work/life balance (with the stress on the "life" part), and an overall feeling of gratitude by its people. Anyone else ready to move?
While there are certain questions you should ask yourself before choosing a baby name (among them the name's popularity, personal associations with the name and if you and your partner are in agreement), Laura Wattenberg, the founder of Baby Name Wizard, tells Huffington Post that "leading with joy" is a great place to start. What better way to lead with joy than to choose a name from the land of happy people? Your little Swedish meatball will be starting out with a smile on his face.