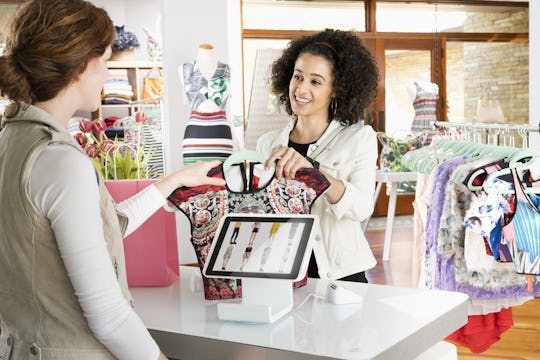 Amble Design/Shutterstock
17 Feminist Stores To Shop On Women's Day
Prior to this year, International Women's Day wasn't a huge day on my radar. Though I've always tried to do something small to show my support, this year I feel it's important to be as engaged as possible and stand in solidarity with my fellow sisters. Since I know I'm not the only woman out there looking for ways to support one another on the big day (and hopefully continuously throughout the year), having a list of feminist stores to shop on International Women's Day is so helpful.
Whether people believe it or not, there are plenty of small, women and minority-owned businesses out there that can be supported. From apparel and accessories to food and art, women are truly dominating the game and deserve to be recognized for what they do. To be honest, I feel a little disappointed in myself knowing that there are so many women-owned businesses and I haven't supported them over the years. But now that I'm aware, I'm making it a point of mine to find a new woman-owned business every month to support.
As women, the best support we can get comes from each other. So, if you're looking for a way to give that to someone this International Women's Day, these 17 stores should top your shopping list.