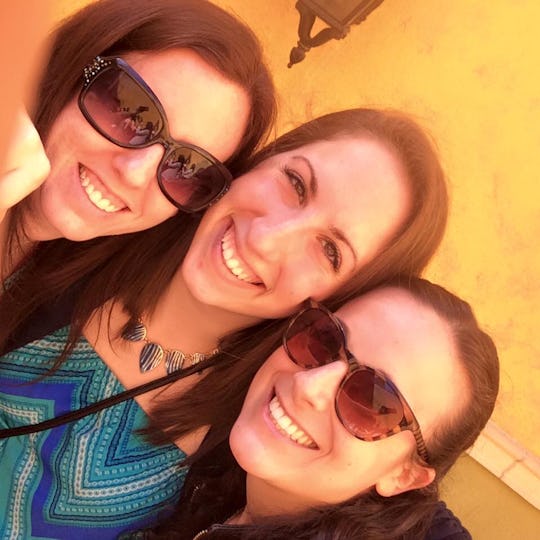 Courtesy of Kerri Adler
17 Friendship Quotes To Share With Your Bestie On National Best Friend Day
Much like The Beatles, I get by with a little help from my friends. OK, a lot of help. Throughout the years, my friends have helped me through heartbreak, job struggles, family fights, and the proverbial sh*t that has hit the fans. But it's not just about the hard times. They've also been there to celebrate my victories — big or small. They've more than earned their best friend title, and deserve some recognition for putting up with me. (Seriously, it's not easy.) If you have someone(s) like that in your life, why not send them some friendship quotes on National Best Friend Day that show just how much you appreciate them.
Whether you're the proud member of girl gang or have a couple of close compadres, having a friend is essential to your well being. No, literally. Studies have shown that a lack of strong friendships increases your risk of premature death by as much as 50 percent. So it looks like you have a lot to thank you friends for other than covering the bar tab last weekend.
In all seriousness though, you owe a lot to your friends. If they're anything like mine, they're with you through good times and bad. They're always up for a good time, whether that means burning up the dance floor or binging a new Netflix series. Take a minute to them how much they mean by sending them one of these friendship quotes on National Best Friend Day. Whether you want something sentimental or funny, there's an option for you.