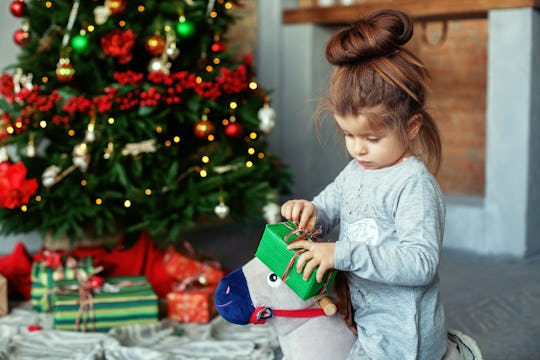 Olha Tsiplyar/Shutterstock
17 Make-Ahead Christmas Breakfast Recipes So You Don't Miss Out On Any Fun
Christmas morning is one of the most magical times of the year. There's family togetherness, joy, and of course, all those presents — nothing matches up to seeing your kid light up as they tear into their gifts, even if you're watching through a fog of exhaustion from wrapping and assembling everything the night before. But as much as you probably just want to kick back and relax on Christmas morning, you've still gotta eat. Tearing yourself away from the festivities to make breakfast isn't fun, but if you prep these make-ahead Christmas breakfast recipes before December 25, you won't miss out on more than a minute or two of the excitement.
Breakfast sandwiches, burritos, and egg muffins are all easy to put together in advance and pull out of the fridge or freezer when you need it. You can also whip up some amazing baked goods that will have everyone's mouth watering (I'm looking at you, chocolate croissant bake), because who doesn't love dessert for breakfast? You might be all about a balanced breakfast the other 364 days of the year, but on Christmas morning, all bets are off.
Here are 13 delicious options that you can simply heat and eat on Christmas morning, and then get back to enjoying the holiday.
This article was originally published on