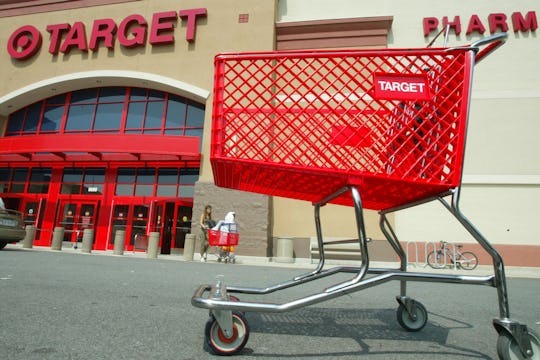 Alex Wong/Getty Images News/Getty Images
17 Perfect Mother's Day Gift Ideas From Target, AKA Heaven On Earth
Mother's Day is just around the corner, and that brings the classic dilemma: what should I get mom this year? You want your present to be absolutely perfect, of course. Fortunately, you may not have to look too far, as the Mother's Day 2017 gifts from Target offer a little something for every mom.
Yes, the same store that stocks your laundry detergent and toothpaste also has a wide assortment of gift ideas. Whether you're looking for a little token of appreciation or a pretty substantial present, there are plenty of options both online and in stores. Classic Mother's Day gifts, such as flowers or candles, are of course available. You can also branch into more unconventional territory with a super sleek water bottle or some noise canceling headphones. The perfect gift all depends on your mom and her particular interests.
Is your mom a workout fiend, sci-fi geek, or consummate traveler? There's a little something for her at Target. Not to mention, you can use these ideas as a jumping-off point to find the gift that's tailor-made for your own mother. Don't be afraid to get a little out of the box, either. Maybe a kitchen tool that looks like a Swiss army knife is exactly what your mom would love. Whatever the case, hopefully you and your mother will enjoy a wonderful Mother's Day celebration together this year.