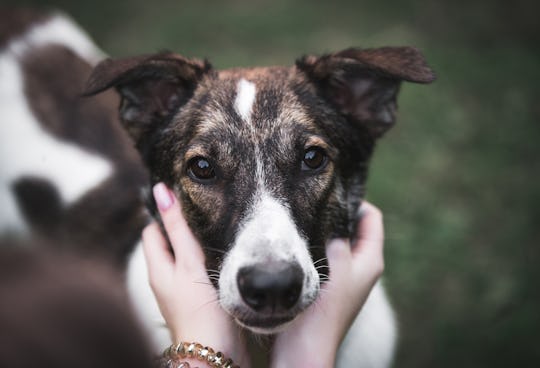 Shutterstock
17 Adorable Mutts To Follow On Instagram, Because They're Simply The Best
The single greatest thing to come from Instagram's invention is dogstagram accounts. Thanks to the wonders of technology, you can see a picture of a doggo eating ice cream whenever you want, but it also means you're at risk for a high fever — puppy fever. These mutt Instagram accounts won't help with that either.
Although mixed breeds are just as cute, purebred pups get a lot of attention on the internet. The most followed dog in the world is a Shiba Inu, and #goldenretriever has been used over 18 million times on the gram. (You won't regret exploring that tag, trust me.) But mixed breeds deserve some love, too, especially because most of the dogs you find in shelters are mutts (95 percent, according to the National Animal Interest Alliance), and seeing them online, happy and thriving, can help future dog owners realize that pups of multiple breeds aren't any less superior, intelligent, snuggly, and adorable than purebreds. Considering that 3.3 million dogs enter into shelters every year according to the ASPCA, there are millions of mutts just waiting for good homes. And checking out some of the cutest ones on Insta might encourage more people to adopt.
Plus, mutts combine the already adorable look of more than one breed, so there's even more to love. Whether you're looking to expand your family or just want to brighten your feed with some daily dog, these 17 pup-stars will brighten your day.