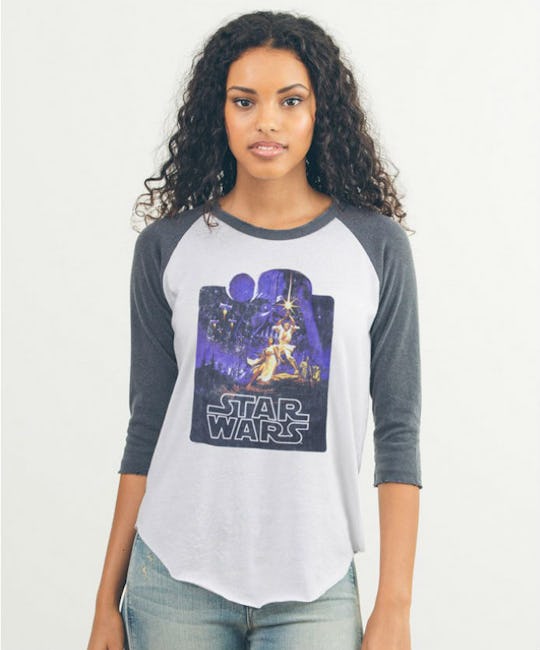 17 'Star Wars' Fashion Pieces That Literally Let You Wear Your Excitement On Your Sleeves
Want your fashion to reflect your love of Star Wars, but don't feel like going full cosplay? No worries. In anticipation of The Force Awakens coming out this month, retailer after retailer has jumped the bandwagon — or should I say starship — and released Star Wars clothing lines. Which means you've got options. From T-shirts to accessories, you can deck yourself out in apparel from a galaxy far, far away.
Some shirts are just references that only a true fan will recognize, while other items are just this side of costume. So whether you want to subtly show your support or flaunt your flashy fandom, there's a Star Wars piece for you. Your closet is longing for this amazing apparel...so start shopping.