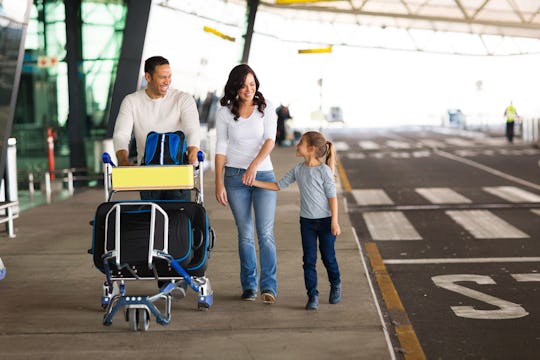 michaeljung/Fotolia
17 Summer Travel Hacks To Make Family Vacations Less Stressful
Whether you're going camping in the woods, piling into the car for a cross country road trip, or just soaking up the sun at the beach, adding kids to the equation can make summer travel a little more challenging. That's why you need to arm yourself with as many summer travel hacks as possible. You know, so everyone can actually enjoy the trip and come home in one piece.
There are different techniques to managing travel, depending on the age of your kids. Heading into the woods with a toddler for three days is a lot different than taking your school-aged kids on a 12-hour road trip. Still, the end goal is to make your time on the road as easy and meltdown-free as possible, and there are plenty of tips that apply to all ages.
The main thing to remember is that kids often have short attention spans, so variety is the spice of life, when it comes to keeping them occupied. Don't just bring their favorite movie; download their top three plus several shows. Don't just pack a coloring book; pack a notepad that's blank, for other project ideas.
Trust me, if traveling with kids is new to you, it's totally doable. Here are some hacks for traveling in the summer, to make life easier.