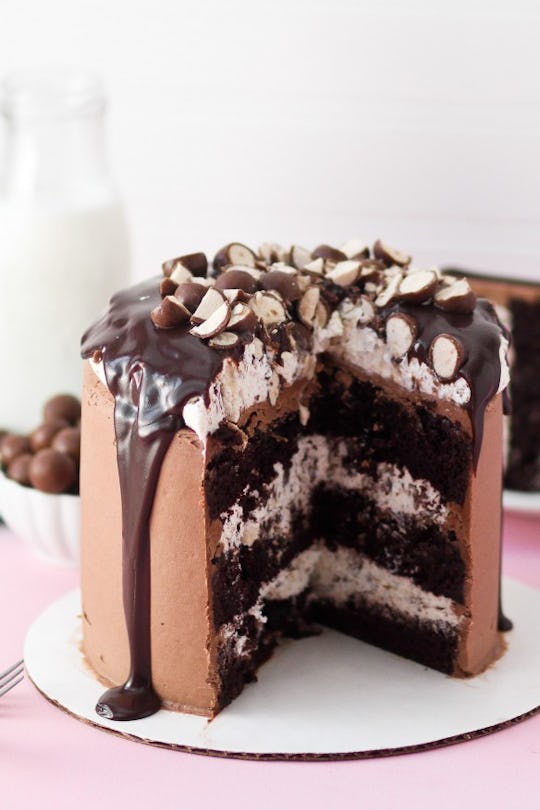 17 Unbelievable Desserts That'll Ruin Your New Year's Resolution To Skip Sweets
So you made a New Year's resolution to eat better in 2016. Good for you! You're swearing off of sweets, and you're on your way to a happier, healthier year. That is, until you take a look at these unbelievable dessert recipes that are bound to make you forget your New Year's resolution and start baking ASAP.
But can you blame a girl? These desserts are almost too good to be true — so beautiful, so delicious, so enticing — how could you ever say no? As you scroll through these photos you'll notice your mouth begin to water. You'll start fantasizing about the feeling of placing a heaping spoonful of chocolate cake into your mouth. You'll practically start moaning from the excitement of it all. Yes, I'm still talking about food here.
From cakes to cookies to pies, there is a scrumptious sweet for whatever mood strikes you. There are classic desserts you can't live without, bold twists on old favorites, and combinations of flavors that are so extravagant, they shouldn't even be allowed to exist. But, boy, are we glad they do.
Go ahead. Indulge yourself. Feast your eyes on the glorious images of these sweet, decadent desserts. Because just looking isn't breaking your resolution. But, good luck just looking.