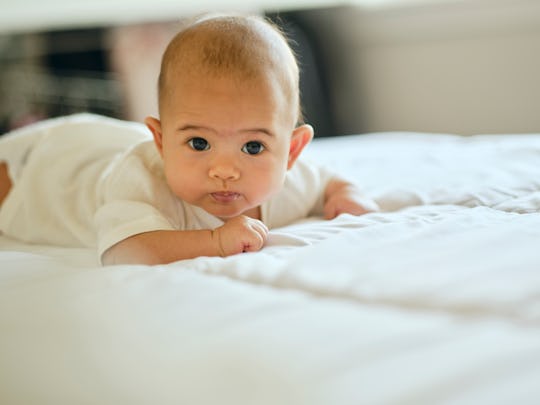 RichLegg/E+/Getty Images
17 Unique Baby Girl Names That'll Guarantee Your Daughter Stands Out
So, you're having a girl! Aside from the multitude of tasks you must accomplish before she arrives, you're now faced with perhaps the most daunting task on your pre-baby to-do list — choosing a name. Because your daughter will (most likely) be identified by this moniker for her life, you want to find one that's sweet and endearing enough for a baby, but one that she won't roll her eyes at when she's a teenager (or a "threenager" in some cases.) And, in some cases, you may want to find a totally unique baby girl name.
Look, there is nothing wrong with choosing a classic girl's name. After all, these are the monikers that stand the test of time. But do you really want your daughter to be one of five Rebecca's in her class? Not to mention, going with a unique baby name helps instill the idea that individuality is kind of awesome.
Still, picking a unique baby name isn't easy. You want it to stand out enough that people think it's cool, but not so much that they mock your choice. To aid in your search, we've compiled a list of unique and beautiful baby girl names that you won't find on top ten most popular lists.
This article was originally published on