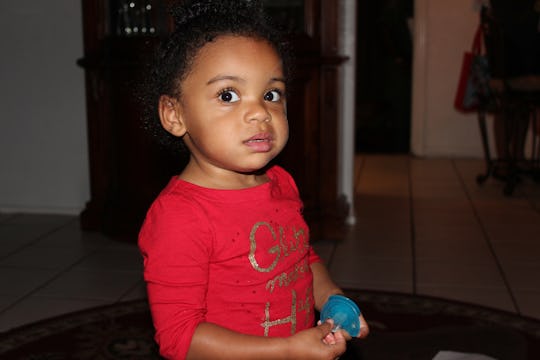 Courtesy of Ni'Kesia Pannell
17 Unusual Names Your Kid Won't Hate You For, Because Being Unique Is Cool
Growing up with an unusual name is far from easy. People will always stutter along when it comes to pronouncing your name on the attendance sheet or at awards banquets, or — if they're just not interested in trying — ignore the full name and attempt to give you a nickname that you don't ask for. Though this is totally true, having a unique name can be kind of cool. That's why unusual names your kid won't hate you for is a good list to have.
Speaking from my own experience, growing up with a name like Ni'Kesia was kind of the pits. There weren't too many people at my school with unusual names, so I always felt like I drew attention to myself without even asking for it. Although it took me a while to become comfortable with the uniqueness of my name, I can honestly say that I wouldn't trade having a name as unusual as mine for anything now.
Sure, people still have problems pronouncing it and others that I've known for over 10 years still mispronounce it, but whatever I do in the world, people will always remember. Having an unusual name means that people will never confuse you with someone else or more importantly, confuse how great you and your work are either.
If you're looking for a few cool names to divvy out to your soon to come bundle of joy, these 17 names should be on your radar.