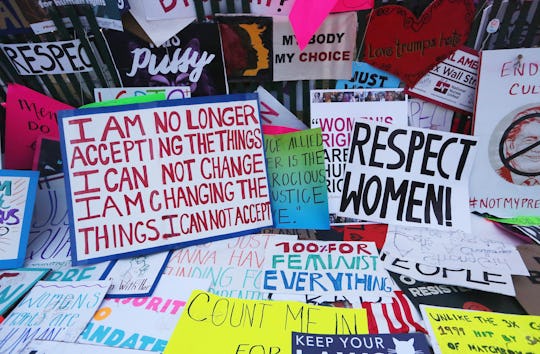 Mario Tama/Getty Images News/Getty Images
17 Women's History Month Quotes To Use All Year
Women's History Month starts today, and I can't think of another time in history where it has been more needed. Amid the awfulness aimed at women over the past few months, it will be refreshing to celebrate the contributions and achievements of great women throughout history. There's no question that this country just went through one of the most tumultuous election cycles ever recorded, and the current administration poses a threat to women's rights. It's not easy to get through. But there are some Women's History Month quotes that can inspire to not only this month, but all year round.
March 1 is the official start to Women's History Month, where events and activities will be held in honor of the many women who've contributed to American history. The big one, "A Day Without A Woman," is a strike put together by the organizers of the Women's March and will take place on March 8 — also know as International Women's Day. Participants are encouraged not to do paid or unpaid labor, shop only at small, women's or minority owned businesses, and to wear red in solidarity.
There are many emotions surrounding this year's Women's History Month. And not all are positive. To keep spirits high, here is a collection of 17 badass quotes from famous American women, both historic and contemporary, to get you through the ups and downs of remembrance and resistance.