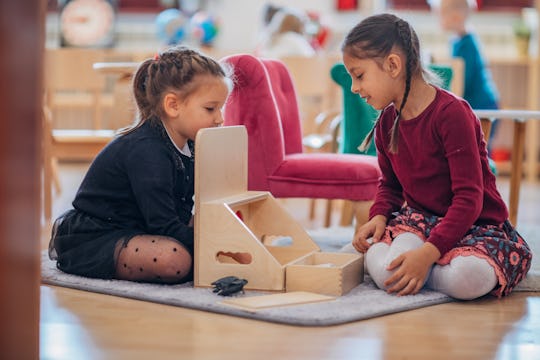 South_agency/E+/Getty Images
18 Gift Ideas For Kids From Women-Founded Companies
For National Women's Small Business Month in October, I decided to dress head-to-toe in women-founded brands, and posted my ensembles on Instagram daily. That monthly practice led to me developing a mantra of supporting more women-led brands, and I've applied it to other areas of my life where I have purchasing power — like finding gifts for my kids from women-owned businesses. When it comes to women helping women, every little bit counts, and as someone who's worked with women-founded brands for years in the advertising world, I know I literally need to put my money where my mouth is.
With the holidays here, it makes even more sense to find kid gifts created by women. Look, mothers know what their kids want. We tend to be the primary caregivers, so a lot of women-founded toy companies were started when mothers felt like they had to invent the perfect thing that didn't exist yet. I find that, because of this, the toys and clothing items on this list are more thoughtful and better-designed because they really have kids in mind.
It's already late into the holiday season, but this list is also great for birthdays and other special occasions. There's a range of items, including stuffed animals and the perfect twirly dresses, so you'll absolutely find something that both you and your child will love.