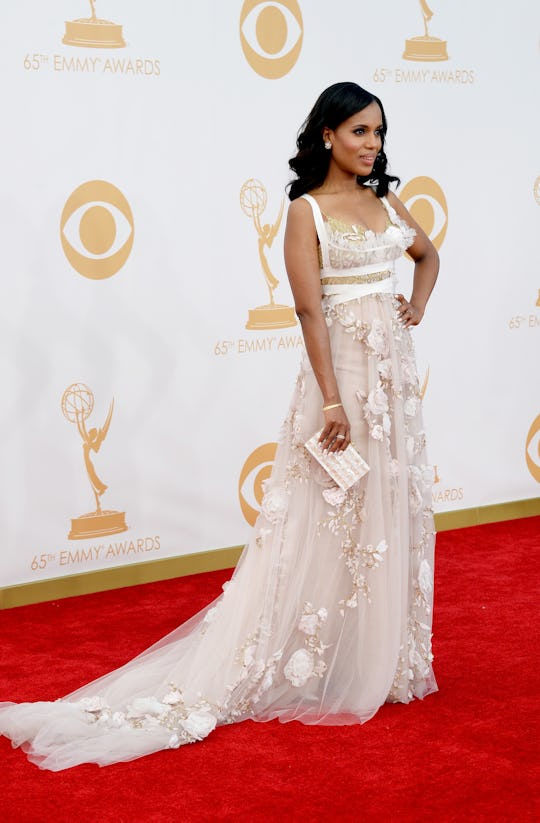 Frazer Harrison/Getty Images Entertainment/Getty Images
19 Celebrities Who Hid Their Pregnancy & Baby News From The World
In the realm of celebrity culture, it seems like there are few things about their private lives that they are able to keep out of the ever-watchful eye of the paparazzi and the public alike. Though some stars manage to lead a fairly quiet, low-key lifestyle, others find themselves constantly fighting off flashbulbs and probing questions both on and off the red carpet. Being able to steer clear of the scrutinizing spotlight is one thing, but it took an amazing amount of skill (and possibly luck) for these celebrities who hid their pregnancy and baby's arrival.
In the "real world," deciding when, where, how, and who you tell about your pregnancy is entirely up to the person having the baby. Yet, in Hollywood, it would seem that if an actress so much as eats a full lunch, her food baby is quickly rumored to actually be a baby bump. Dodging these kinds of endless and often inaccurate speculations would be tiring for anyone, so it's not surprising certain stars have chosen to keep their pregnancy—or even their children—private for as long as possible.
Clearly you can't keep a bump hidden forever and a proud parent will eventually gush about the cuteness of their children, but check out these celebs who kept their baby news secret for a surprising length of time.