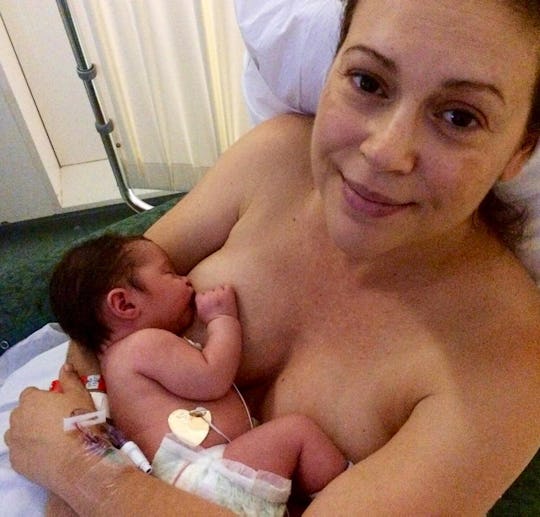 19 Celebrity Breastfeeding Quotes That Will Get You Through the Toughest Task of Motherhood
Breastfeeding can be a lonely and exhausting experience. Especially in the early days, the struggle is super real. Between sore, cracked nipples, engorged, hard breasts, and judgey looks from strangers as you try to feed your fussing baby, it can be easy to call it quits on nursing. But it's always helpful to know that you're not alone and that it does get easier. And when supportive breastfeeding quotes come from your favorite celebrity, it's even better.
Celebrities — they're just like us! And it's true, they are. They buy groceries, break up with their partners, and put their pants on one leg at a time. Some of them also breastfeed and have some of the same struggles that us normals do. From latch issues to low milk supply, worries about nursing in public to not being able to find time to shower, celebrities have been there and done that. And, luckily for us, some of them have shared their experiences publicly.
So when it's time for that 2 a.m. feeding and you feel like throwing in the towel, here are some quotes from celebrity moms to keep you nursing through one more day.