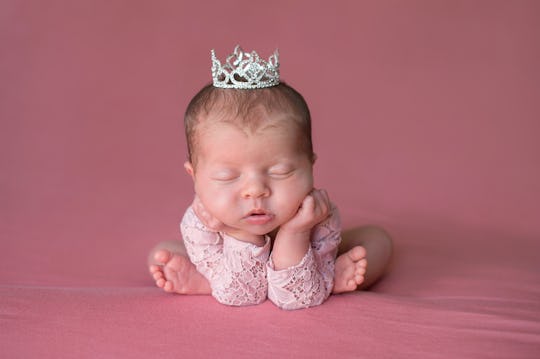 katrinaelena/Fotolia
19 Disney Nursery Ideas To Create A Miniature Magic Kingdom
From singing along to the movies to playing with the toys to taking a trip to the happiest place on Earth (if you were super lucky), chances are you've got some pretty good memories associated with Disney. So why not draw on those memories and create an amazing theme for your soon-to-be baby's bedroom? Turns out, there are so many Disney nursery ideas to spread that Disney love to your future little.
The beauty of Disney is that there are so many movies to choose from, and each generation seems to get an iconic new character (or two) to fall in love with. Mickey Mouse first debuted way back in 1928, according to Time, and so many beloved characters have entered our lives and our hearts since then. The first official Disney princess hit theaters with Snow White and the Seven Dwarfs in 1937, launching a wave of animated royal beauties that's continued all the way up to Moana in 2016. But there's much more to Disney than Mickey and the princesses. Disney's Pixar division has given us tons of new classics like Toy Story, Monsters, Inc, and Up. So if you can't choose just one Disney hit to decorate your nursery, don't worry — mixing and matching can look awesome, too.
Check out these 19 gorgeous nurseries that showcase the magic of Disney.