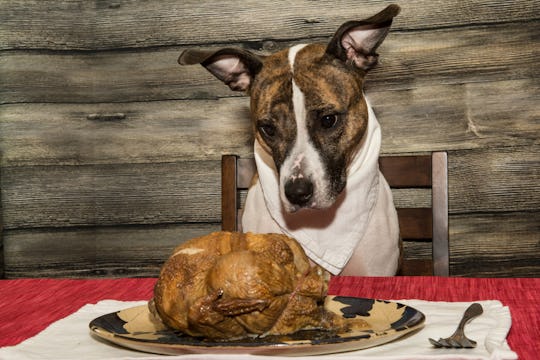 19 Thanksgiving Memes To Get You & Your Family Laughing Around The Table
Thanksgiving is the perfect holiday to be surrounded by delicious food and great company. It's the time of the year when you're encouraged to eat as much as you want and connect with people you haven't seen in awhile (or avoid them at all cost — your choice.) Whether you dread the holiday or not, there's nothing wrong with getting through it with some hilarious Thanksgiving memes.
The best part about the holiday is all the food options everyone brought to the table. The turkey is the honorary guest, but just imagine the other side dishes on your plate: mash potatoes, vegetables, and so much more. It's no surprise that you'll be returning to the kitchen for seconds and groaning about being full, but still have room for dessert. You might even find yourself zoning out of all the arguments between family members by sneaking a peek at a few of these memes to get you through the day.
Once you're stuffed and trying to avoid the agonizing questions from your family members about work, love and life in general, these memes can distract you and your family from opening up the discussion again. Maybe the focus will even move towards relating to the list below and reflecting on old memories instead meddling through your present personal life.