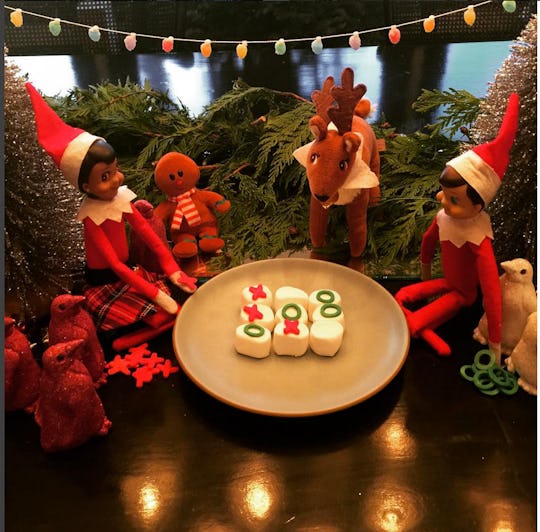 19 Times Busy Philipps' Elf On The Shelf Creations Made Your Elves Envious
As the Christmas season comes to a close, you might be scrounging for some last minute Elf on the Shelf inspiration. You've already had him swing from the chandelier (bonus points if you made him a mini Sia wig); he's been caught in the bathroom; he's posed as an ornament on the Christmas tree. You're looking for a fun, exciting way to occupy your Elf, but you're fresh out of ideas.
Not to worry: Busy Philipps' has got you covered. The actress and self-proclaimed crafter has come up with some of the most creative (and elaborate) tableaus for her two elves that would have any child squealing with joy. She has her elves playing games, helping out around the house, or just relaxing — and more often than not, they're surrounded by candy (which means you can eat the goodies when your Elf flies back to The North Pole).
Busy Philipps' Elf on the Shelf ideas definitely take some work, but if you're up to the creative challenge her ideas are absolutely worth trying out on your own. If you'd rather stick to something simpler — like actually just putting your Elf on the shelf — then simply marvel over the domestic feat that is Busy Philipps' Elf on the Shelf scenes.