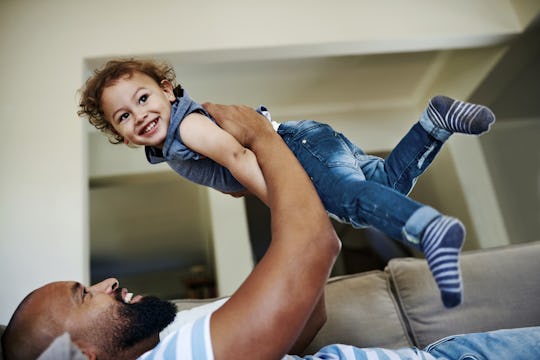 Dean Mitchell/E+/Getty Images
20 Baby Names If You Like Oscar, But Need More Options
So you're in love with the name Oscar, but your partner says it only suits that green muppet who lives in a trash can? If you're a fan of the classic, albeit muppet-related name, there are some baby names similar to Oscar that give the same feeling.
While you may not agree that the famous Grouch is a terrific role model for your new addition — even though I've always thought of Oscar as the most relatable of the Sesame Street residents — you can take some clues from his name to look for alternate monikers for your progeny. Nameberry noted that Oscar is of English/Irish origin and means "God spear, or deer-lover, or champion warrior," so those are great clues to carry with you on the, ahem, hunt. But frankly, I'm more inclined to go with Behind the Name's definition — which says the name Oscar is of Old Norse origin and was brought to the British Isles by the Vikings — because I myself am of Swedish origin and have any number of Old Norse Oscars in my own family. Not to mention, Oscar is a common Swedish royal name, too. Oscar has more going for it than just some green furry kvetcher.
In any event, assuming you can't get your partner off the mark, the roundup below provides some international flavor, some "hip grandpa" cred, and a few names that have sounds in common with Oscar, so take your pick.
This article was originally published on