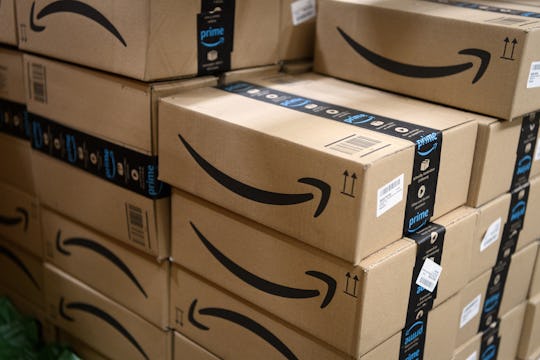 Leon Neal/Getty Images News/Getty Images
20 Best Holiday Gifts From Amazon Prime For The Luckiest Ducks On Your List
I don't know what I would do without Amazon Prime. That's true really anytime of year (because I'm always out of diapers and wipes), but it's especially true around the holidays. No matter how early I start my Christmas shopping, there's always that one little thing I've forgotten to pick up or that extra person I added to my list at the last minute. If you find yourself in a similar situation this year, Amazon can definitely save the day, because the holiday gift options from Amazon Prime are endless, so you're bound to find something for every one.
An Amazon Prime membership means free two-day shipping, all year long, with no minimum purchase. It's a deal that's saved my household from disaster many times, but the $119 a year price tag isn't for everyone. Even if you haven't signed up though, the good news is that you don't necessarily need to right now — Fortune noted that Amazon is giving free standard shipping to all holiday orders. Standard shipping could take a little more than a week, however, so try not to procrastinate if you'd like to take advantage.
Here are 20 awesome holiday gifts from Amazon Prime, whether you're shopping for kids, adults, friends, family, or anyone else.